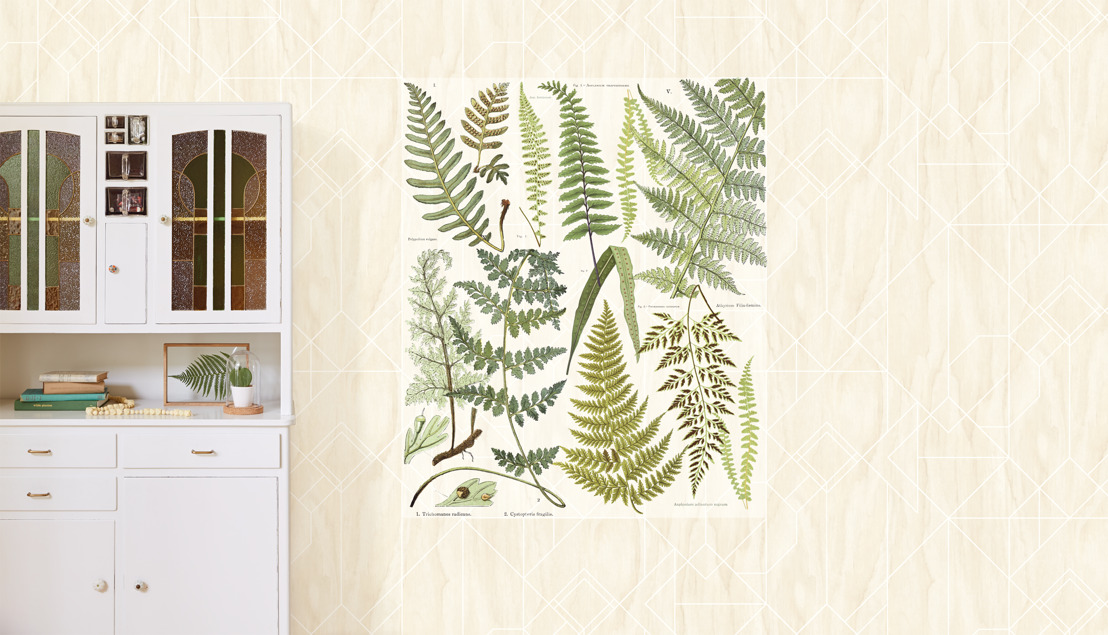 Retour à la nature pour Eijffinger
Lundi 17 octobre 2016 — Quelle est la tendance du moment en déco d'intérieur ? Le retour aux sources, avec des matériaux naturels ! Nuances de poudres et de peaux, formes rondes et ovales, un style botanique avec de magnifiques plantes : voilà l'ambiance de cette automne !
Et les nouvelles collections de papier peint d'Eijffinger jouent elles aussi sur ces tendances. Retrouvez le calme et faites entrer la nature dans votre intérieur grâce aux deux nouvelles collections d'Eijffinger. Les superbes patrons aux teintes minérales de Resource et Geonature confèrent des accents purs et naturels à votre habitation.
La collection Geonature comprend des motifs stylisés, des lignes géométriques et des teintes épurées. Ses reliefs, avec leurs couleurs et leurs motifs en nervures de feuilles, s'accordent parfaitement au thème botanique. Créez votre propre jungle d'intérieur avec cette collection.
La collection Resource revient elle aussi aux matériaux à l'état pur et à l'artisanat dans le sens le plus noble du terme. Elle combine dans un style contemporain le tendre et le dur, en mariant par exemple la finesse du bois au caractère brut du béton ou de l'acier. Resource est le papier peint idéal pour un intérieur sur le thème du retour à la nature.
Vous trouverez des images via les liens ci-dessous ou en cliquant sur le bouton « Galerie de médias » dans le coin supérieur droit.
'Geonature' gives a nod to art deco with stylised motifs, graphic lines and muted tones.
Wallpaper collection 'Resource'; the timeless beauty of honest materials and pure craftsmanship.
Contactez-nous
Elke Hadermann
PR account manager