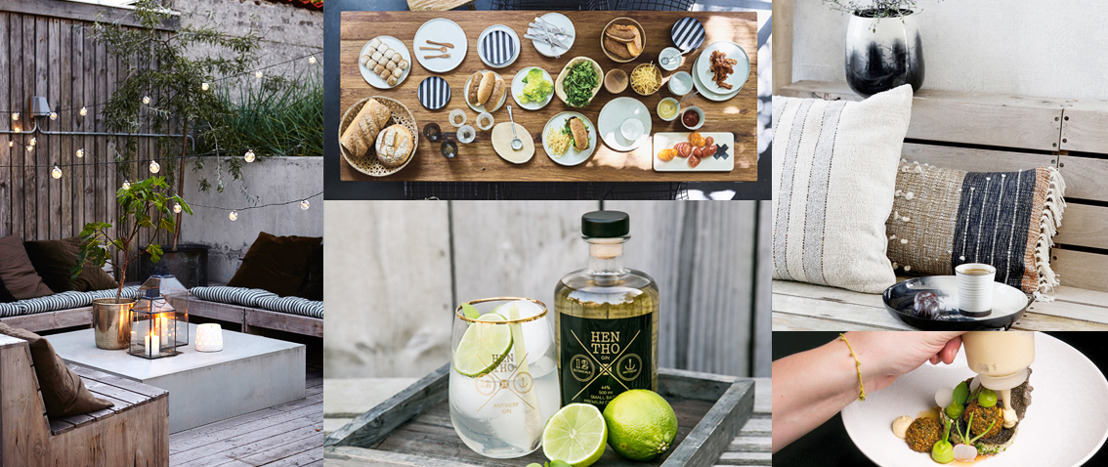 Press days @ Global Image: Join us at our Scandinavian hangout!
Donderdag 13 april 2017 — Binnenkort is het weer zover! Verschillende PR bureaus in het Antwerpse stellen hun deuren open en laten je kennismaken met de nieuwe collecties van hun klanten tijdens de persdagen op woensdag 26 en donderdag 27 april. Wij van Global Image hebben het -alweer- over een iets andere boeg gegooid. Graag heten wij jullie tussen 12u en 17u welkom in onze outdoor pop-up bar aan Place du Marché. May the weathergods be with us!
Zij die er vorig jaar in de Flâneur bij waren weten dat wij niet zo'n fan zijn van het doorsnee "opendeurdag" concept en liever een gezellig praatje maken in een knusse sfeer met voldoende spijs en drank om onze babbelmonden te vullen! Na de succesvolle lunch in Flâneur van vorig jaar hebben we ervoor gekozen om op hetzelfde elan verder te gaan en onze tenten die twee dagen- letterlijk- ergens anders op te slaan.
Bij deze heten wij jullie dan ook van harte welkom in onze Scandinavian outdoor chillzone aan restaurant Place du Marché. Kom zeker langs en maak het gezellig in onze Sofacompany seats, of laat je inspireren door de Scandinavische interieurspullen van Nordic Living of behangpareltjes van Eijffinger, die onze hangout zullen sieren! Je kan er ook genieten van een heerlijke gin & tonic van HenTho en healthy snacks van chef Thomas aan onze pronkstuktafel van Pure Wood Design. Om het plaatje compleet te maken zal er ook een mini open-air nagelsalon van Pronails aanwezig zijn! Klinkt als een instagramwaardig tafereel, niet?
We zetten alvast alles op alles om zonnig weer te regelen bij de weergoden hierboven. Maar no worries: als deze ons minder goed gezind zijn, zullen we voorbereid zijn!
FYI: Wij hebben zo'n flauw vermoeden dat Sofacompany tijdens de persdagen in een nogal "vrijgevige" bui zal zijn... Come see for yourself...
Heel graag tot dan!
Groetjes
Elke & Laura
!!! BELANGRIJK !!!: Geef even een seintje als je erbij kan zijn via bieke@globalimage.be
PRAKTISCH:
Wanneer? 26 & 27 april tussen 12u en 17u
Waar? 12, Place du Marché: Nieuwstad 12 2000 Antwerpen
Parkeergarages in de buurt:
Parking Arenberg (Oude vaartplaats 2)
Parking Stadsschouwburg (Meirstraat 4)
Parking Leoplold (Henri van Heurckstraat 23)
Contacteer ons
Laura Deploey
Account manager
Global Image PR
Laura Deploey
Account manager
Global Image PR
Elke Hadermann
PR account manager