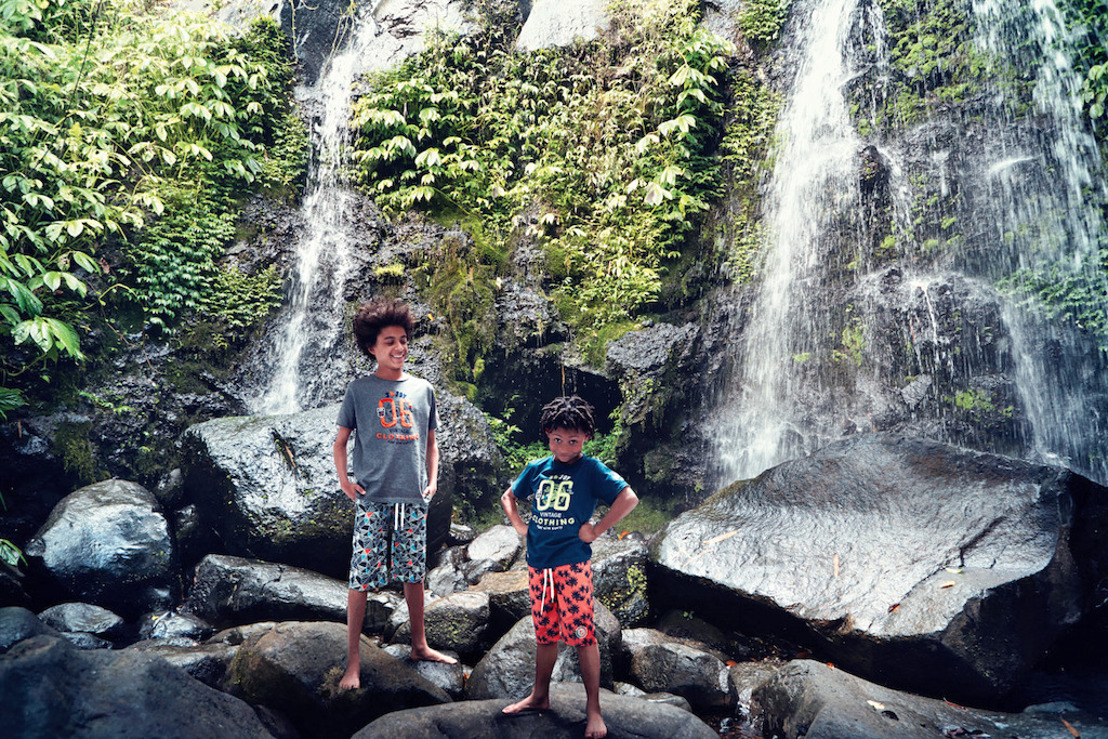 Let's Go To The Beach
Lundi 13 juin 2016 — C'est dans les palmiers luxuriants, les plages de sable blanc et les îles paradisiaques que J&Joy a puisé son inspiration pour cette collection enfants pleine de vie.
Pour les petits garçons avides d'aventure, J&Joy a imaginé des casquettes colorées, des maillots de bain imprimés et des tongs assorties. Avec leurs beaux petits tops, leurs chouettes shorts et leurs tongs fleuries, les petites filles sont elles aussi fin prêtes pour partir à la plage.

Grâce à ces incontournables, ambiance vacances garantie !
Elke Hadermann PR account manager, Global Image PR
Margot De Palmeneire PR account manager, Global Image PR